RWU: Pursue Jesus 101
April 29th, 2018
We are launching a new opportunity for Christ-followers to take next steps called RWU. RWU will be an offering of a series of 4-week courses that adults can take either a la carte or in succession. These courses are built around Riverwood's four priorities of Pursuing Jesus, Growing Together, Serving Others and Making Disciples.
The first course will be Pursue Jesus 101, and the focus will be presenting the Gospel and its implications for all of the Christian life. It explores who Jesus is, what Jesus accomplished, and what the pursuit of Jesus looks like in our lives.
Class runs April 29 through May 27. Class will not meet on Sunday, May 13 because of Mother's Day.
Date Night In
May 6th, 2018
Kids' Fun Night: Hero Night
May 6th, 2018
Dress up as your favorite hero and be ready for a fun night of games, crafts, supper and more!
Open to all kids 5th grade and younger.
Parents & Guardians: when you sign your child up, please remember to include a parent/emergency contact. Thanks!
Parents & Guardians, are you interested in something to do while you're kids are having a blast at Kids' Fun Night? Click here to sign up for Date Night IN.
The Bridge May Luncheon
May 10th, 2018
$5
Join The Bridge for a catered luncheon at Riverwood Chapel in the Gathering Space. Eric Asp, son of Bridge Leaders Dave and Jan Asp, will be sharing his story of faith that lead him to centeringlife life around the Great commission. You will hear stories of church-planting in Amsterdam and the Netherlands and what God is during currently with H20 in Kent.
Anna Beatty, Dave and Jan's daughter, will be leading in song.
Cost is $5 for the lunch.
Camp Riverwood Shipwrecked 2018 (Volunteers)
June 11th - June 14th, 2018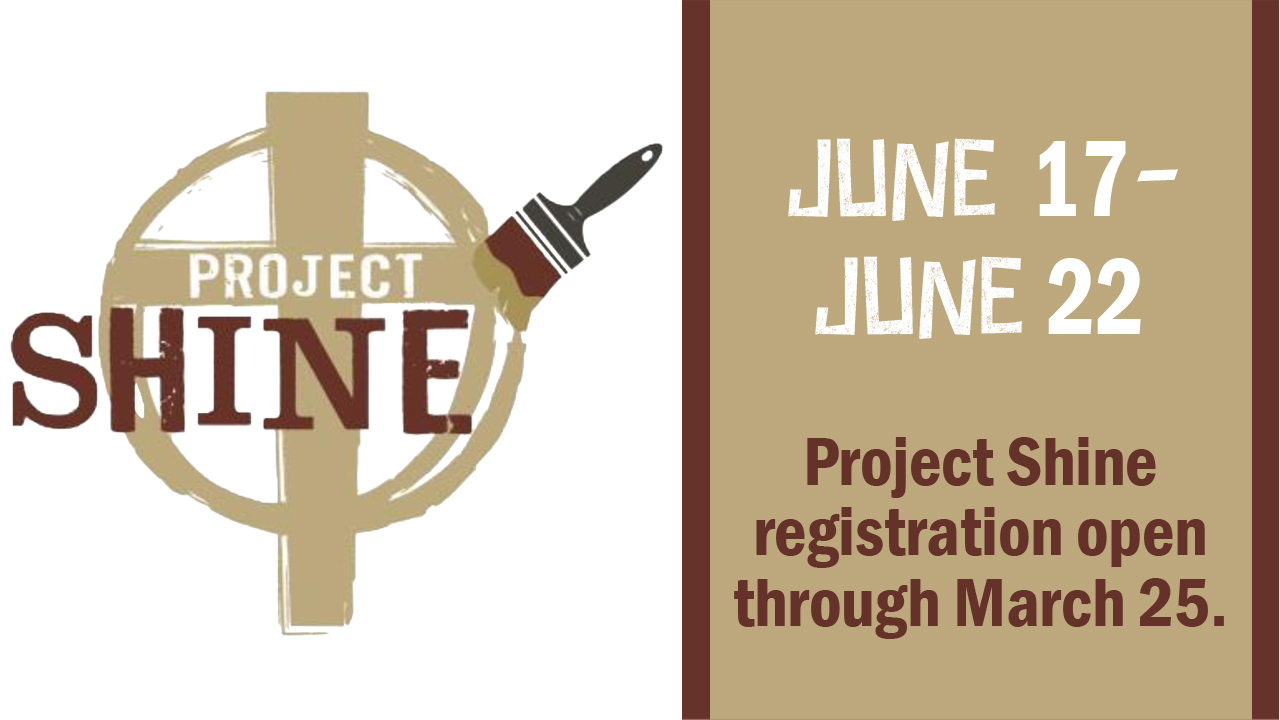 78 Project Shine
June 17th - June 22nd, 2018
Trip Description
For the third summer in a row, Riverwood will be partnering with Project Shine for our junior high mission trip. Project Shine is a local missions opportunity that focuses on serving the Kenmore community through basic home repairs, exterior painting, and yard work. Throughout the week, participants spend time studying the Bible and worshipping together. In addition to serving, we will also spend a day at a water park.
Who Can Participate
Students who have completed grades 7-8 by June 2018 can apply as a student on the trip. Students are expected to be at Project Shine for the entire week. Parents who would like to participate in the trip can do so provided they are willing to function as adult leaders on the trip.
Deadlines & Cost
The application for the summer missions trip will be available online until March 25. For Students: $250 | For Adult leaders: $75 for the week ($25 per day)
We will work with you to raise support throughout our training and preparation time leading up to the trip. An initial non-refundable deposit of $50 is due on April 8 at our first team meeting.
Sight and Sound Theater Presentation of JESUS
October 22nd - October 23rd, 2018
$167 - $197
The Bridge will be traveling to Lancaster, PA to attend the October 23rd, 11:00 am performance of Sight and Sound Theater - JESUS. JESUS is the musical stage adventure about the most famous person ever to walk the earth and the everyday people whose lives he changed forever. Click here to watch the trailer and additional information about the show itself.
Cost is under $200 per person and includes bus transportation, lodging and ticket to the show.